Does my child need dental anesthesia in the Hospital? We know how stressful this is for parents and will help you make an educated decision with which you're comfortable.
Dr. K is on staff at Sierra Nevada Memorial Hospital for those cases which require general anesthesia.
Occasionally, a child needs to be unconscious for us to safely complete a needed dental treatment.  If your child needs general anesthesia, she will typically fall into one of these categories:
She may have a more severe condition for which treatment cannot be performed safely with conscious sedation.
Oral surgery or other treatment may be required which would make it difficult for her to tolerate while awake.
A great deal of dental work must be done which requires a long period in the dental chair.
Your child may have a disability which limits her ability to understand directions, or may make her fearful.
Very young children may have limited understanding and a short attention span which makes their ability to tolerate long procedures difficult.
If your child is extremely fearful or anxious, she may be a good candidate for hospital dentistry.
General anesthesia for dental procedures is the same as that done for a tonsillectomy or other surgery.  It must be done in a hospital.  Children typically return home the same day as the procedure.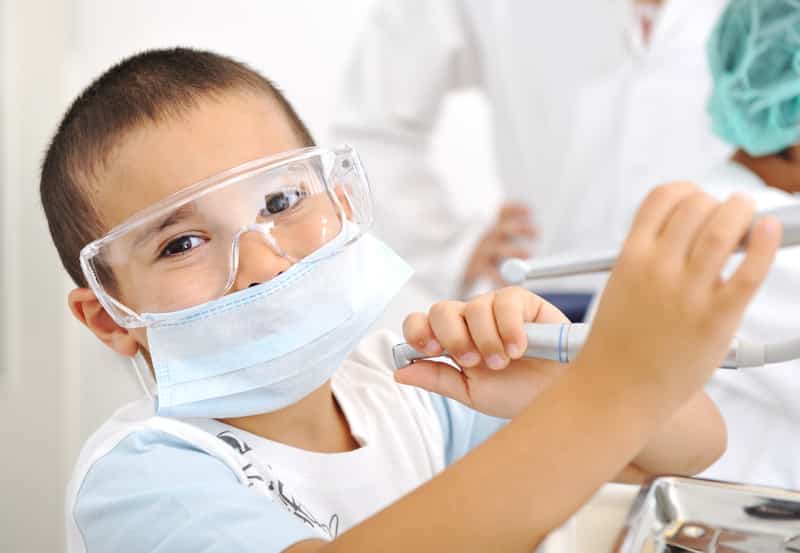 Because there are some inherent risks with any anesthesia, you should discuss these and the benefits with Dr. K.  She can explain why it may be the best option for your child.
Prior to scheduling any procedure requiring general anesthesia, you child must undergo a thorough physical examination which may include blood work.
You will be given detailed instructions outlining what your child should eat and drink before the procedure. Most children spend a day or two resting at home afterward and are able to return to a normal schedule after that.
If you need assistance talking with your child in an age-appropriate manner to explain the procedure, please ask.  Usually simple terms that are understood by your child are best.   Your child may have to take a few days to absorb the information and likely will have questions.  We're here to help answer those questions.