Get To Know Dr. Michelle Kucera's Team!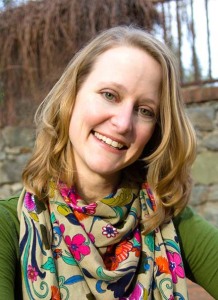 Dr. Michelle Kucera, known as Dr. K, has always loved children.
One of her most profoundly touching moments came when she and her slightly younger sister were babysitting their much younger and then very small sister, a toddler.  They decided to encourage the little one to walk by standing at opposite ends of the room and calling to her.  The adolescent Dr. K and sister cajoled, cheered, supported and reassured the baby.  Much to their surprise, the toddler took her first steps!  This was an exciting and life-affirming moment for a teenage girl.
When Dr. K was in High School, she got a job with a local dentist and orthodontist.  At the time, like most high school kids, it seemed like a way to get some income.  As time went on, she became fascinated by interacting with so many different people during the course of the day.  She loved the science of dentistry – there was so much to learn.
A guidance counselor inadvertently propelled Dr. K to dental school by suggesting she set her sights on working for another dentist as a hygienist.  Always an achiever, Dr. K felt she would be happier becoming her own boss.  Not long after that, she attended Case Western Reserve University, graduating in only six years instead of the typical eight.
Always valuing a relationship with others, she was interested in patients' stories while in dental school.  She took the time to listen and develop a bond with them, earning their trust and honoring them as individuals.  She was surprised when these patients often brought her small presents as tokens of their gratitude.  As far as Dr. K was concerned, the gift of time was essential and natural – she truly cared what they had to say.
An Aunt was an exciting and enchanting role model for young Dr. K.  This Aunt was an independent and opinionated woman with a singular goal – to become an airline pilot.  Dr. K followed her Aunt's career with fascination and reverence.  The Aunt began her career as a flight instructor, then became a pilot flying freight at night.  So difficult was it at that time for her to enter a male-dominated field, she needed the tenacity and sheer focus to persevere.  Now, she is a pilot for Delta Airlines.  She was the first woman in Dr. K's family to achieve such an impressive level of education and responsibility, and served as a wonderful model to encourage a young woman to follow her own path.
Her long list of goals includes riding her bicycle across the United States, learning to speak Spanish well, and someday perhaps joining the Peace Corps.  She loves spending time with her daughter, a toddler and watching her grow and learn.  She also looks forward to traveling with her husband and daughter to India, Asia and eventually Africa.  The discovery of new and creative foods is part of the pleasure of travel.
The creation of a cohesive and joyful team who supports one another is something Dr. K works to nurture in her practice.  After purchasing Caring Tree Children's Dentistry in August of 2012, she immediately set out to honor and show respect to her entire team, knowing that this ensures the very best of experiences to her young patients and their families.
Credentials:
Doctor of Dental Surgery
Pediatric Dental Certificate
American Board of Pediatric Dentistry Board Certification
California Oral Conscious Sedation License
Staff member Sierra Nevada Memorial Hospital
Basic Life Support Certification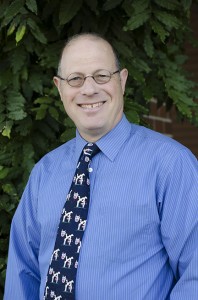 Dr. Terry Horlick has been a dentist for over 30 years.  A scientist at heart, he studied engineering in college.  A love of solving challenges and  inventing new and better designs for existing products caused him to reconsider his major.    Switching to dentistry turned out to be a life-changing decision, and allowed him to be more creative.
As a volunteer in a free children's dental clinic sponsored by the Los Angeles School District, Dr. Horlick worked with underprivileged children, making their lives better by providing much needed dental care.  It was this altruistic endeavor that made him realize his purpose was in Pediatric Dentistry.
Known by his young patients as a source of great jokes, even very small children visit him with their own jokes ready, in an effort to make him laugh.
Dr. Horlick loves machines.  He is fascinated by deciphering how things work, and is inspired by inventions that use simple yet elegant engineering in design.  He won a contest at the Nevada County Fair for the woodworking on his 1913 Model T.  He hopes to finish his current project, the restoration of a 1913 Model T Fire Truck, in time to carry the members of his saxophone group "Blended Metal Saxophones" as they play in community events this summer.
His devotion to family as well as his young patients was solidified when as a young man he observed his wife's Uncle care for his own wife who had Multiple Sclerosis.  This Uncle worked hard to give his wife quality of life in spite of her illness.  Dr. Horlick was profoundly moved by the quiet strength of the man and inspired to care for others with the same generosity of spirit.
A desire to make children comfortable with dental visits is both a gift and a skill he never takes for granted.
Credentials:
California Doctor of Medical Dentistry
Pediatric Dental Certificate
American Board of Pediatric Dentistry Board Certification
California Oral Conscious Sedation License
Staff member Sierra Nevada Memorial Hospital
Basic Life Support Certification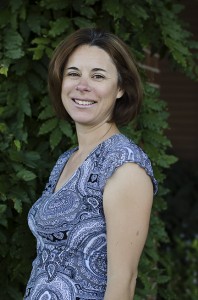 Robyn St. John
Robyn truly understands the challenges parents with young children face.  As a single mother of three children before she was 25, she held two jobs and attended Dental School to become a Registered Dental Assistant.  Although at times it was daunting, she persevered, and graduated at the top of her class.
This tenacity still serves her well.  The desire to make a better life for her family has given her the vision to move forward in spite of everyday struggles.  Her son, now 18, has had a serious chronic health issue for over 12 years, requiring 8 surgeries in the past 7 years.  Because of this, she has had ample opportunity to observe medical personnel communicate with both her and her son.  She wants to do better than many of those with whom she has interacted.
As a result, she has learned how to communicate with empathy; to recognize fear and frustration in parents and kids.  Having spent so much time in hospitals, she has an uncommon  perspective into the challenge faced by a parent whose child needs hospital dentistry, and can truly help them know they are in competent hands.
One of her goals is to someday open a full service shelter for families – one which will fill the basic needs of all people with respect and compassion.  She values hard work, and is known for her insistence on working until the job is done – no matter how long it takes.
Robyn grew up on the family's dairy farm with her sister.  She remembers always being surrounded by family – her Dad had 10 siblings and her Mom 4, so Aunts, Uncles and Cousins were always present.  Long days on the dairy were made interesting to a young girl by riding on the tractor and feeding the hungry animals.
One of her favorite role models is a nurse who cared for her son at Children's Hospital in Los Angeles.  This nurse, in spite of being tired and overworked, took it upon herself to make certain Robyn's son got all services he needed, even when this meant she followed up by making calls to doctors or social services on her own time.
Her favorite thing about Dental School?  She got to attend with her best friend.  They entered school and graduated together, helping each other along the way with encouragement and understanding.
Credentials:
Registered Dental Assistant 14 years
Coronal polish License
X-ray license
Basic Life Support Certification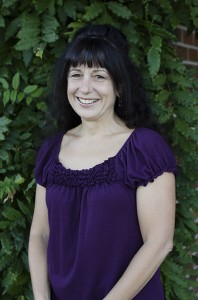 Irene Gulermovich
One of Irene's favorite moments was when she was helping a very young patient.  The little girl was in a panic over having her teeth cleaned.  She was terrified and clinging to her mother.  Irene patiently began to show the little girl all the instruments and explained what they were for in language the child could understand.  After a few minutes, the little girl looked up at her mother, smiled and said 'You can go, I'm fine!'
Irene's philosophy is simple but profound.  Give a child some control over her situation, and she will be comfortable and confident.  Patience, kindness and understanding go a long way, and make the experience a positive one for all involved.
Irene grew up in a large and loving family.  There were three girls and two boys.  She is the oldest daughter, and loved helping with the younger children.  She loves working with children in part because they have a wonderful sense of humor and an individual perspective on their own environment.
When Irene was only nineteen, she started working for the dentist she had seen since she was three years old.  The dental assistant had been her babysitter, and even though the assistant was only a few years older than Irene, she proved to be an excellent mentor.
An advocate for the environment, Irene makes an effort to set an example by re-using items rather than simply throwing them away.  She has plans to travel in the future – and wants to immerse herself in the history, art and culture of far away lands.
Irene and her husband love the challenge and puzzle of restoring old cars, particularly Ford Mustangs.  They have two daughters, ages 15 and 23 who appreciate and understand that what Mom does helps other children.  Both her husband and daughters benefit from her love of cooking and hobby of creating new, interesting, and healthful recipes, for which they are willing 'testers'.
Gentle, sweet and honest is how she describes Dr. K.  She says "Dr. K is someone you want your own kids to go to for their dental needs."
Credentials:
Registered Dental Assistant since 1980
This location 18 years
Licensed X-Ray and Coronal Polish
Auxiliary / guest staff to assist general anesthesia dental at Sierra Nevada Memorial
Basic Life Support Certification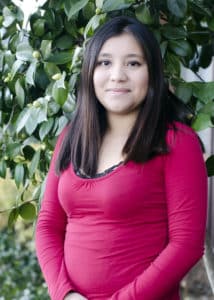 Lucy Quintana
When you talk with Lucy, the first thing you notice is her sweetness and enthusiasm.  She loves her job!
A serious student, Lucy is currently attending Sierra College majoring in Biological Science and will soon enroll in Dental Hygienist school.  She holds a Dental R.O.P. Certification.
Lucy also feels committed to set a good example for her younger siblings – a sister who is seven and brother,  seventeen.  Doing well in school and working diligently at her job are the best ways, she feels, to be a role model. Her family is close and loving.  Their support for her in pursuing her goals is steadfast.
Courage and tenacity are just two of Lucy's qualities.  She has plans to skydive and bungee jump soon.  White water river rafting is also on her long list of adventurous activities scheduled for the summer months.
Lucy pushes herself to greatness.  She is training for the impressive 'Tough Mudder' competition, which is a 12 mile obstacle course designed by the British Special Forces, and is billed as 'The Toughest Competition in the World'.  The part of this competition Lucy most values is that it is a team effort – teams from all over the world train together and compete against each other in a series of nearly impossible obstacles.  Teamwork and camaradarie are what it takes to overcome the challenges of the course.
As a child, Lucy was afraid of the dentist.  She remembers being unable to move and getting shots, with little explanation from dentist or staff.  This has made her incredibly empathetic toward children who may be anxious or frightened.  Because of her experience, she is in a unique position to help calm fears and patiently explain treatments to children in words they understand.
There are three people she credits with pushing her to excel:  Her Dad, who quietly kept nudging her toward the Dental R.O.P. Course, her Mom, who urged her to attend college and enter the Biological Sciences program at Sierra College and Dr. K, who Lucy says is the most patient and amazing mentor.
Credentials:
Dental R.O.P. Certification
Basic Life Support Certification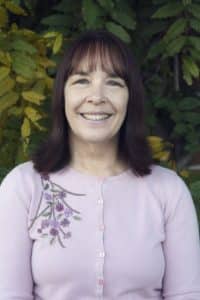 Debbie Moeller
It warms Debbie's heart to watch things grow – flowers, plants and children.  She embraces the power of encouragement to help preschoolers develop their sense of innate curiosity about the world.
She is also acutely aware of the need for compassion and acceptance. As a young child, Debbie lived in the same small neighborhood of South San Francisco with three of her closest friends.  Although each came from diverse backgrounds and ethnicity, they recognized a kindred spirit in each other.  Inseparable, the girls explored, learned and shared.
During an adventure in Golden Gate Park as ten year olds, they encountered a group of older girls who were far more 'street-wise'.  These girls were angry, and berated Debbie's best friend of color for being with her.  Until then, the four never even gave a thought to their differences; so connected were they by their similarities.  Afraid but undaunted, Debbie felt the sting of injustice.  It was the beginning of a lifelong quest to promote tolerance and respect for all people. To this day Debbie and her friend Sharda, whose family came from India, are still close.
A painfully shy child, Debbie was not comfortable talking with her teacher or classmates in her early school years.  In fact, so shy was she that she simply didn't speak until second grade.  Her third grade teacher saw who she was inside – an intelligent, curious little girl who simply hadn't learned to speak her mind.  Mrs. White made an effort to complement Debbie often, showing interest in her opinions and ideas.  As is often the case, the simple kindness of one adult opened the door for Debbie to develop self-confidence and courage.
Like many reserved people, Debbie's listening skills serve her well in her position as Receptionist for Caring Tree.  She loves the curiosity of the children she meets – and is especially fascinated with adolescents – their many interests, boundless energy, busy lives and inquisitive nature.
As part of the Caring Tree team, Debbie feels right at home.  She is valued for the attributes she holds most dear – compassion, the ability to listen, acceptance and a strong work ethic.
Credentials:
Background in Medical Office Management
Basic Life Support Certificate
Typing Certificate
Experience with Excel and MS Word
Computer Scheduling Software skills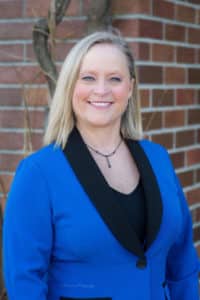 Sue Lauver
Sue Lauver is full of energy and enthusiasm. It's infectious – she sweeps you up in her optimism, and before you know it, you're smiling.
Her connection to dentistry began her first day of college, when her roommate needed her wisdom teeth extracted. The oral surgeon she went to was amazing and performed the surgery without causing any undue trauma. Sue was fascinated because her own experience had been quite the opposite. She met the surgeon, who impressed her with his compassion and skill. Sue then decided to go to work for him, and became a Registered Dental Assistant under his training.
Never satisfied with repetition, Sue pursued her degree in Business Management. As Dental Coordinator for Davis Community Clinic, she was responsible for opening a state of the art dental clinic to serve the indigent population of Yolo County. Driven by the need to bring people together and thereby help them overcome challenges, Sue teamed with twenty-two dentists who volunteered their time to attend to the many dental needs of this often overlooked group.
She didn't stop there. Sue also hired a Pediatric Dentist and coordinated efforts with local agencies to help improve dental access for the children in the community. As a result , Sue was asked by the California State Children's Health and Development Program to give a presentation to help other counties achieve success using her model.
Tenacious and hardworking, Sue credits her Grandmother for her work ethic. "She was always in motion, volunteering, serving others with a smile. She just made it look easy."
Sue's Dad was also a 'larger than life' role model, though the impact of his life became even greater after his passing. He was a professor at California State University, Sacramento where he taught Business for over 20 years. He passed away, suddenly and unexpectedly. A celebration of life event was held for him at the Student Union building, with those whose lives he touched packing the auditorium and spilling out to the hallway. Sue was astonished to learn that her quiet, humble father had been a mentor to so many – each of whom shared the great gift he'd given them with his positive influence.
What intrigues Sue? Positive role models, whether parents of young children who patiently teach their children how to be part of a compassionate society, or those who take their jobs to a whole new level by truly making a difference every day. Her favorite book is 'Roadmap to Success', by John Maxwell, in part because the author asks the question 'at the end of your life, how have you made a positive impact in the lives of others ?'
Sue loves Dr. Kucera. "It's a miracle what she does with kids. Those who were terrified of other dentists become the best patients under her care – they trust her and suddenly care about their teeth"
The entire team complements each other and makes every day an opportunity for all of them to positively impact lives. That is why Sue enjoys working at Caring Tree Children's Dentistry
Credentials:
Bachelor of Science in Business Administration
Registered Dental Assistant 1982
X-Ray Technician License
American Safety & Health Institute CPR and AED Certified