A Dental First Aid Kit for Kids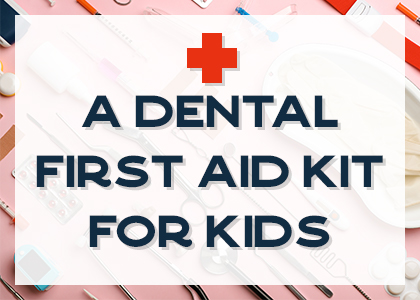 Most homes have a standard first-aid kit—and with the demanding schedules of the average American family today, it's smart to keep one in your vehicle, too. Whether at home or away from home, active kids like to run, play, climb, and jump off things—and sometimes emergency dental injuries follow. Dr. Michelle Kucera thinks it's a great idea to prepare a dental first aid kit for kids to accompany the standard version and keep them in roughly the same location for easy accessibility.
According to the National Institutes of Health (NIH), a dental first aid kid for kids should include:
Gauze

Small cup

Mouthwash

Cold compress

Tooth storage device and fluid
Any time your child sustains an oral injury, it's important to have Caring Tree Children's Dentistry, Inc. check that no teeth have been damaged or loosened. Quick dental attention can mean the difference between keeping and losing a tooth, as well as preventing infections and controlling bleeding. Even if a dental visit isn't necessary, keeping a dental first aid kit at the ready and knowing how to use it can prevent more serious dental concerns down the road.
If you have more ideas for the perfect dental first aid kit or just want to schedule an appointment for a visit with Caring Tree Children's Dentistry, Inc., don't hesitate to get in touch with us!
The content of this blog is not intended to be a substitute for professional medical advice, diagnosis, or treatment. Always seek the advice of qualified health providers with questions you may have regarding medical conditions.