New Patients Start Here
At Caring Tree Children's Dentistry, we focus on building a personal connection with our patients and their families so everyone feels at ease. We share knowledge in practical ways with real-life application and believe that open communication and advance preparation can make going to the dentist a lot easier. We're not just here to clean and fix teeth – we want to educate families about making good choices that make kids feel more positive in all areas of their lives.
Social Stories
Social Stories are a great way to prepare your child for their first visit to the dentist. By following along with Aiden and Cora's stories below, your child can get an idea of what they'll see, feel, hear, smell, and taste when they visit Caring Tree.
Insurance Information
We ask that you realize we don't work for an insurance company, but we do work 100% for our patients. Most insurance companies provide great benefits for our patients and we're going to do everything we can to maximize your benefits. So please understand that the fees we charge and the treatment that we're going to recommend is specifically designed for your child's individual needs and never based upon your insurance coverage.
Flexible Financing
We accept all major insurance plans and offer flexible financing. Don't wait to get the care you need! Call us today. Make a Payment Online by clicking one of the links below!

CareCredit makes it easy for you to get the quality care you need when you need it. CareCredit is the health and wellness credit card accepted by over 175,000 providers nationwide. CareCredit allows you to pay upfront for dental procedures and pay off your balance in affordable monthly installments that work with your budget and schedule. CareCredit financing is flexible, convenient, and the application process is simple.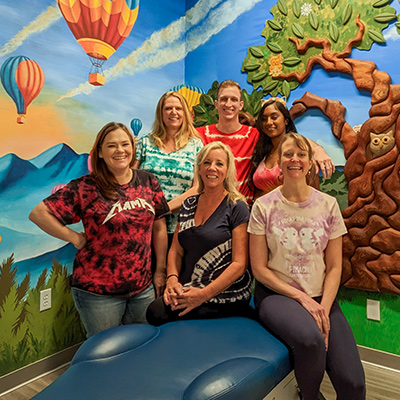 Experience the Caring Tree Difference
If you have any questions about our practice or would like to schedule an appointment with Dr. Michelle Kucera at Caring Tree Children's Dentistry, give us a call today or request an appointment online below. How can we help your child smile today?