Providing Compassionate And Comfortable Dental Care For Your Kids
Dental appointments can be stressful for young patients and parents alike. That's why at Caring Tree Children's Dentistry we offer dental services that are compassionate and comfortable, alleviating any anxiety. Our caring and friendly team will ensure that you and your children feel at ease during appointments while delivering expert dental care to kickstart their oral health journey. Let us help you instill good oral habits in your children.
Meet The Doctor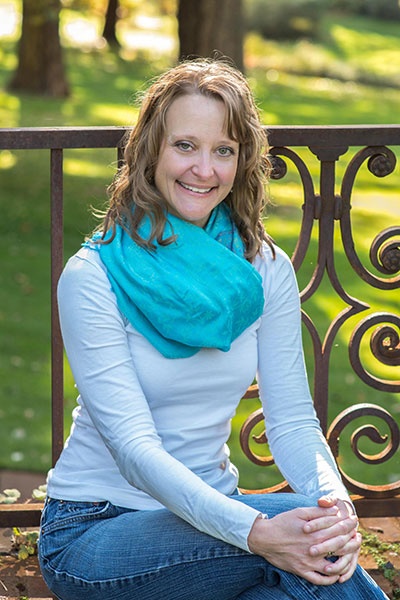 Michelle Kucera, DDS ("Dr. K")
Our Core Values
We value being gentle, CARING and respectful.
We look for opportunities to bring lightness, laughter and JOY to our practice.
We empower our patients and their families with the latest in oral health care EDUCATION.
We are committed to clear COMMUNICATION.
We are a part of the COMMUNITY and pledge to give back.
We are a TEAM.
From Encouraging First Steps To Caring For Children's Teeth
Dr. Michelle Kucera, or Dr. K, values building relationships with her patients and earning their trust by listening to their stories. She developed a passion and love for children at a tender age when she witnessed her younger sister take her first steps. This was when she and her sister encouraged their toddler sibling to walk by standing at opposite ends of the room, cheering her on. To their delight, the little one took her first steps, creating a beautiful and unforgettable experience. From that moment on, she knew her career had to involve helping children.
Here Are Fun Facts You Need To Know About Dr. K
Dr. K became fascinated by dentistry while working for a local dentist and orthodontist in high school.
She graduated from Case Western Reserve University in only six years instead of the typical eight.
She is inspired by her aunt, the first woman in her family to become an airline pilot, and encourages others to follow their own path.
Her personal goals include riding her bicycle across the United States, learning Spanish, and traveling to new places with her family.
Dr. K purchased Caring Tree Children's Dentistry in 2012 and strives to create a joyful and supportive team for the best patient experience.
Credentials
Doctor of Dental Surgery
Pediatric Dental Certificate
American Board of Pediatric Dentistry Board Certification
California Oral Conscious Sedation License
Staff Member Sierra Nevada Memorial Hospital
Basic Life Support Certification
Meet Our Team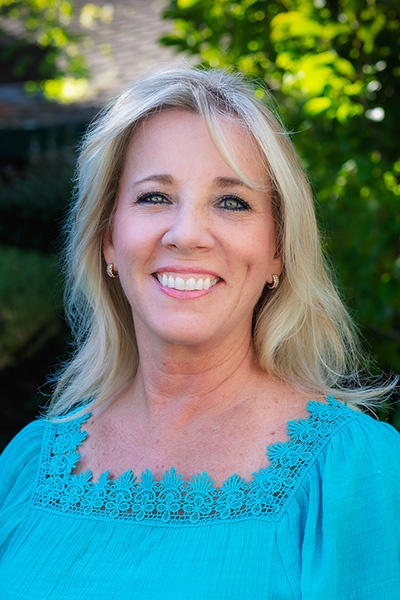 Judy G.
Registered Dental Assistant
Bio coming soon…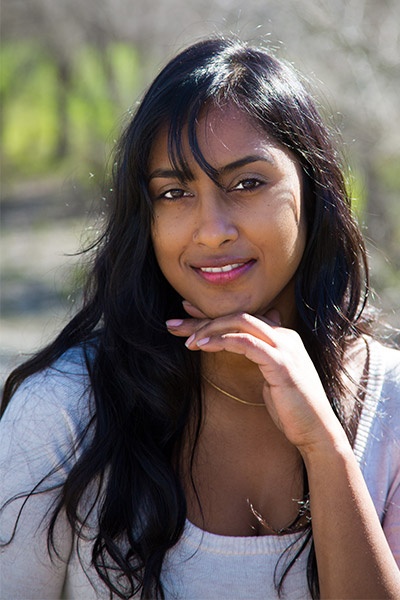 Sally L.
Dental Assistant
Sally grew up in a small town. She has been in the dental industry for 3 years, and her favorite part of her job is getting to work with kids. She says they are hilarious and just plain fun to be around. When she not having fun with the kids at Caring Tree she loves painting, hiking, camping, and working out. She says her life has been a rollercoaster ride for her, like a rollercoaster from Disney. She says she doesn't want it to end. Her goals are simply to be happy, and healthy, and to have a happy family and home. She hopes to have an impact and leave the world a little better.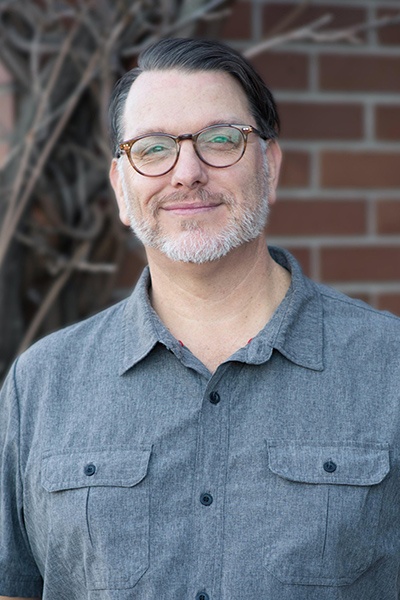 Bill B.
Marketing & Front Office
Bill is a nearly complete newcomer to the dental world.  Other than late-night and dinner table conversations with Dr. K about prophylaxis or the pros and cons of composites versus amalgams, his primary entry into this world is based upon the fact that he, indeed, has teeth.  (You'll surely note it in his gleaming smile.)  Prior to working at Caring Tree, Bill practiced as a criminal defense attorney for nearly 15 years.  At some point, he began to realize that something felt a little off with his life.  (At this point, it should probably be mentioned that Bill not only works for Dr. K, but he's also married to her.)
Anyway, at those times when late-night and dinner-table conversations between Bill and Dr. K were not about dentistry or the law, they steered towards the stress of being full-time working parents.  Bill and Chelle (that's her home name, along with "Momma") both realized that they were working very hard and piling on tons of stress and something different needed to be done. In early 2019, they cautiously and nervously agreed that Bill should leave the law and work for Dr. K – that's right, for, not with.  While you might think that he gets a pass because of his marital status, you'd be right, but for the wrong reason.  He gets a pass because he works for an amazing person and, yeah, he actually likes it.
Bill's focus will be twofold: marketing and front-office assisting.  Most of his focus will be on building up the Lincoln Caring Tree Office.  That means that Bill will always put forth his best argument as to why Caring Tree is the best (and frankly, the only) option for your child's dental care.  Except, instead of making a dramatic closing argument in front of a jury, he'll just let your kids' health and happiness speak for him.
(P.S. Don't ask him for legal advice, he'll just tell you to call a lawyer.)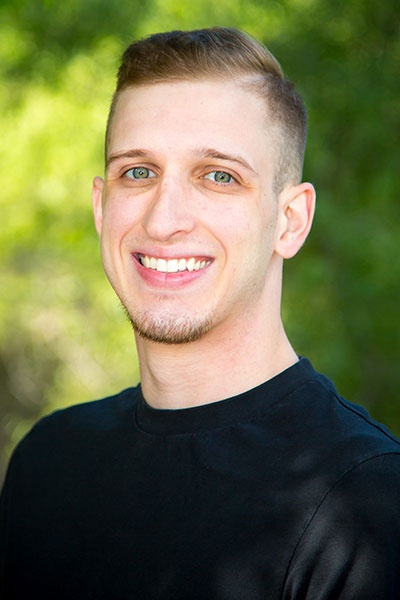 Zach C.
Registered Dental Assistant
Zachary knows that a trip to the dentist can be unsettling and even frightening for children, and that's why he goes the extra mile to ensure every single pediatric patient he treats knows they can trust him.
From an early age Zachary realized he got the most personal and professional satisfaction from helping people. Zachary turned his fervent desire to be extraordinarily accommodating into an accomplished vocation in the dental profession. He began his dental career in 2018; earned his certificate for dental assisting upon graduating from Carrington College in Sacramento, California, in 2019; and has been part of the Caring Tree staff since early 2022. When Zachary gains our patients' trust, they tend to relax more and become so much more easy going.
Zachary was proudly born and raised in Yuba City, California, and grew up with his older sister and his "awesome" mom. And if you ever see Zachary around town and you'd like to say "hi," you might want to double check to make sure it's actually him because he also has a twin brother (pro tip: if he's out walking his adorable little doggo named Max, it's Zachary).
The saying goes, "A way to a man's heart is through his stomach," but in Zachary's case, the way to his heart is with Mexican food! When he's not demolishing a burrito or helping children keep their mouths as healthy as possible, Zachary digs playing video games, binge-watching TV series and going out to dance the night away from time to time. When he has time off, Zachary loves traveling to explore places he's never been before.
Credentials
Pediatric Advanced Life Support
Basic Life Support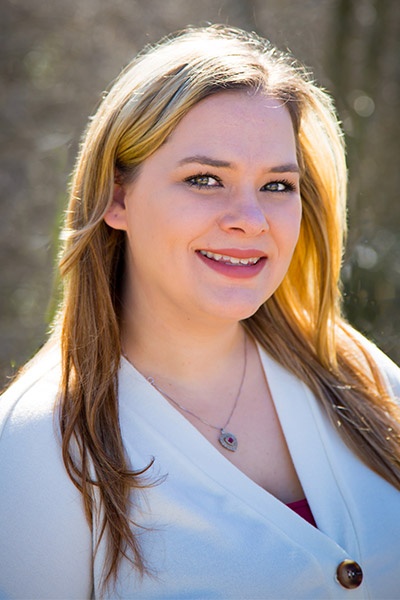 Lizzy H.
Director of First and Lasting Impressions
Lizzy grew up in the Bay Area. Her favorite thing about dentistry is chatting with kids and families and making sure they have a fun and positive experience. When she is not working, she loves to spend time with her daughter, twin boys, and fiancee. They love to go swimming and play with their dogs, Sammy and Sully. She also likes to read a good romance novel, Mexican and Thai food, traveling, and spend time at Rollins Lake. A unique thing about her is she is left-handed.
Credentials
BLS and CPR Certified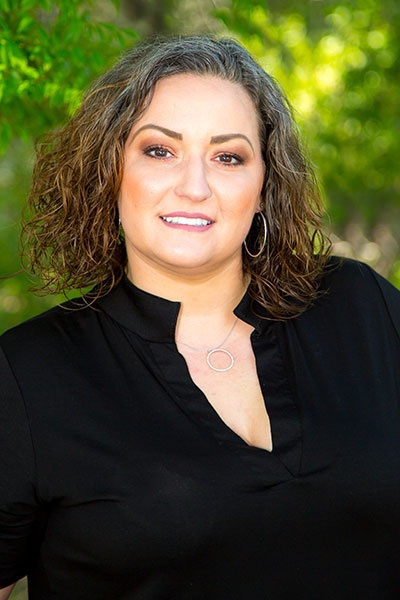 Leslie B.
Since 2007, helping others achieve a happy and healthy smile has always been Leslie's favorite part of the job. And although she loves dental assisting, and constantly strives to improve her knowledge and skill, she is most proud of being a mother to her beloved son.
Leslie bases her strong work ethic on her grandmother, who she says was her number-one role model. "Every time we asked to bake cookies or pick flowers or fruit off the trees, my grandmother always taught us the best way while making it fun at the same time," says Leslie. "My grandmother taught me the true meaning of dedication and hard work, and also how to get back up and start again if you ever stumble." And like her resilient grandmother, Leslie is always giving of her time and love to everyone.
Originally from Bakersfield, Leslie, her parents and her sister gradually made their way up California to Elk Grove where she has stayed ever since the 7th grade. If you ever see Leslie around town, you'll likely find her with her son and their two massive dogs she lovingly named, "The Monsters." In her spare time – when she gets a free minute, that is – she enjoys D.I.Y. projects around her house, as well as hiking and kayaking with her son.
Credentials
Pediatric Advanced Life Support
P.A.N.D.A.
CPR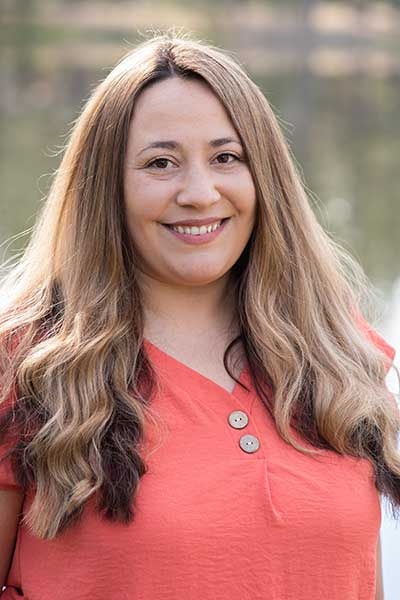 Ashtyn V.
A relative newcomer to the dental profession, Ashtyn loves watching our patients leave with big, bright smiles on their faces. Always empathetic and compassionate, Ashtyn makes sure to go the extra mile to make sure our patients are comfortable and well taken care of.
Ashtyn grew up in Nevada City and graduated from Nevada Union in 2007 before she moved on to Sierra College. Art is her true passion, and she loves trying out new crafts, sometimes by herself, and sometimes with her three children Gunnar, Aniyah, and Mahina. When they're not crafting together, Ashtyn and her family love sports, and with three kiddos and their two dogs – Mango and Ani – you can bet she and her husband Lokaio are always on the go.
If you ever play trivia with Ashtyn and you get to the "History" portion of the game, you're going to wish you had her on your team. A self-proclaimed history buff, she considers history to be one giant puzzle to look back on and put together. She may as well be a virtual data server for random historical facts. It almost doesn't matter the subject, if Ashtyn hasn't heard of it before, she's always interested to learn more about it.
Summer is Ashtyn's favorite time of the year, when she enjoys gardening or just laying by the ocean, watching the waves roll in.