E-Cigarettes: An Update On Safety and New Warnings
In the winter of 2014, we published an article about e-cigarettes – exploring the risks to users' oral health.  In case you missed it, you can read it here.
At the time we wrote the article, there were several studies underway to determine the safety of e-cigarettes. Although a number of studies are still ongoing, some of the data is now available, and it doesn't look good for e-cigarettes.
A quick review
E-Cigarettes convert nicotine into vapor, which is delivered into the mouth and bloodstream of the user. Since they produce vapor rather than smoke, they must be safer, correct?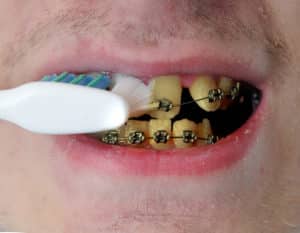 You may be absorbing a much higher concentration of nicotine, diethylene glycol (found in antifreeze) and formaldehyde with e-cigarettes.
Nicotine and tooth decay
We know that smokers lose their teeth at double the rate of non-smokers, and that they're four times more likely to develop gum disease.  The most prevalent chemical in cigarettes is nicotine, known to cause the following:
Constricted arteries, making your heart work harder to pump blood through your body. Repeated exposure to nicotine contributes to coronary artery disease, high blood pressure, and heart attacks.
Fat and cholesterol are released into your bloodstream when triggered by nicotine
Slow wound healing, stroke, and peptic ulcers
Oral cancer
Periodontal (gum) disease
Inhaled nicotine reaches your brain in 7 seconds.